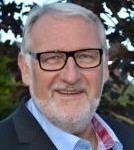 Jens has a very broad business background and has successfully been independent automobile dealers for 21 years, with the negotiation of two car brands. In addition, Jens subsequently worked with the import of construction machinery and he has been educational consultant, job counselor, and worked in sales.
Jens has been a member of the County Council, City Council and he is now a part of the Regional Council of Southern Denmark. He is also chairman of some large organizations in Southern Denmark, and the culture is very important in his life. He has been very active in sports and boarding school organizations. He is an entrepreneur and innovator, and loves when things are developing positively.
Jens is married and lives in Løgumkloster.
e-mal: jens@relocationsyd.dk
mail: +45 29 87 25 72